The Court of Justice of the European Union, in a judgment important not only for IT environments, decided that if a computer program does not work, in certain cases it can be decompiled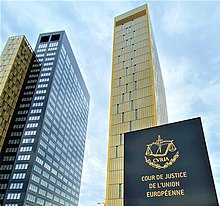 The buyer of a computer program has the right to decompile it in order to remove errors and thus does not infringe the copyright, the Court of Justice of the European Union found in a judgment important not only for IT communities, on 6 October 2021.
Computer programs are considered works and therefore are subject to copyright in Poland. However, these are specific works, therefore, at the EU level, a separate directive on the legal protection of computer programs (91/250/EEC) has been dedicated to them. It regulates a number of technological aspects related to the use of software, including its possible decompilation. The buyer of the program usually does not have access to its source code. He gets it in the form of machine code. In order to change something in it, it is necessary to decompile it. The question, however, is when is it legally permissible.
Decompilation therefore constitutes an alteration of the program's code, which involves a reproduction – at least a partial and temporary one – of that code, and a translation of the form of that code.
Decompilation of a computer program involves the performance of acts, namely the reproduction of the program code and the translation of the form of that code, which in fact come within the exclusive rights of the author, as defined in Article 4(a) and (b) of Directive 91/250.
EU legislature thus intended to limit the scope of the exception for interoperability, as laid down in that provision, to circumstances in which the interoperability of an independently created program with other programs cannot be carried out by any other means, but only by means of decompilation of the program concerned.