A Global Livestream Experience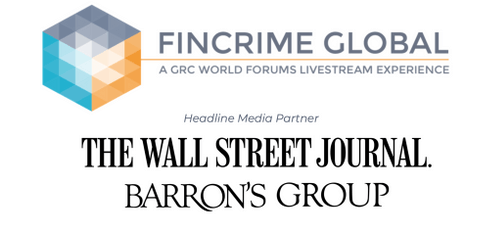 KIELTYKA GLADKOWSKI will take part in an international conference organized by GRC World Forums on latest developments, strategies and insights across financial crime. FinCrime World Forum brings together a globally engaged audience to discuss, challenge debate and address how we can make the world a safer place. The event will take place from 27 – 28 October 2021 in an online format. The conference will include the following panels:
· Turbo-Charging the Regulators
· The Hidden Risks of 'Tech-Fin'
· From RegTech to EffectTech
· Transparency Vs. Kleptocracy
· Sanctions: Weapon of Choice, Systemic Solutions to a Systemic Problem
These issues are in line with the activities of our law firm and its specialisation in financial crimes, cybersecurity and technology.
The event will discuss topics such as:
The recent and ongoing regulatory changes across the U.S., Europe, and Asia-Pacific region

The financial crime risks arising from "financialised technology"

How sanctions can be used as a weapon against financial crime

The root causes behind corrupt flows of klepto graphic funds

The role of financial services providers, data, and tech in tackling the problem

How such risks impact FinTech and the wider financial services sector

Using synthetic datasets to test platform settings

How cooperation between the public and private sectors has developed to fight COVID-19 scams

How firms can position themselves as supportive partners in change

The use of automated penetration testing against financial crime controls

The problem of 'left behind' jurisdictions where regulators have fewer resources

How actors from across sectors are repurposing FinTech in non-financial services contexts

The development of commercial "typology libraries" for use in platforms

How broad "democratic" and "authoritarian" blocs are using economic and financial statecraft against each other—and how financial services providers can get caught in the middle

How firms should approach compliance challenges in a world where sanctions regimes compete rather than complement one another

The role that service architectures, central bank digital currencies, crypto, and blockchain could play in providing a connected view of financial crime risks

How states are seeking to deal with kleptocracy through corporate transparency

Whether ongoing know-your-customer (KYC) utilities and private sector joint-monitoring experiments can contribute to effective systemic financial crime solutions.