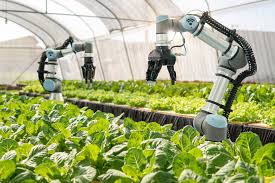 FOOD LAW AND NEW TECHNOLOGIES IN POLAND
When we are currently witnessing a constantly changing environment, the phrase 'food law' or 'agriculture law' is not sufficient to describe the situation by legal terms. What can be observed in the market is that the food sector and new technologies sector have stepped up cooperation and co-work. Such new products as vegan meat, soya, coconut, almond milk, mechanic bees are a result of food-tech cooperation. The food tech cooperation comprises a considerable part of the market in Poland, effecting in the creation of a number of start-ups, such as for example:
Qurczak which produces a unique plant- based alternative to poultry meat, made of fibers that resemble chicken breast;
Frens which produces a hypoallergenic and easily digestible food for dogs containing insect protein;
KuMin.Sys which is an IT tool for catering industry to help better plan production volumes, optimization of costs and reduction of food waste.
The above start-ups function in the Foodtech accelerator https://foodtech.ac. This is one of the many examples of enhanced cooperation between food and technology (especially IT) sectors. Behind these innovative ideas there is always specific legal regulation which controls and moderates the business reality.
POLISH AND EUROPEAN FOODTECH LEGAL FRAMEWORK
In Poland there are the following main legal acts which contain the relevant provisions in the discussed sector: