Publication date: November 23, 2023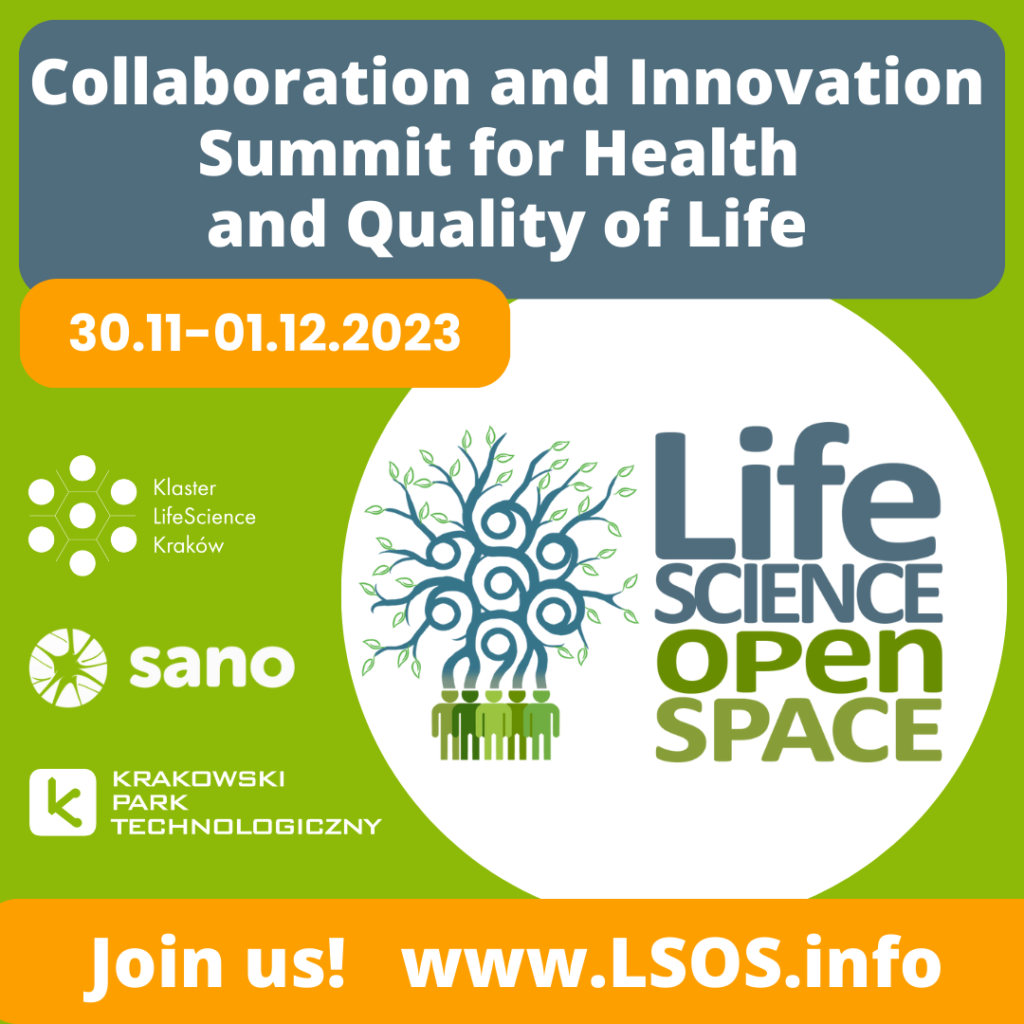 On 31 November 2023 – 1 December 2023 our lawyers will take part in LIFE SCIENCE OPEN SPACE 2023. Collaboration and Innovation Summit for Health and Quality of Life.
This is an important and prestigious event of the life science community in Poland and beyond.
For the first time the event is organized in cooperation with three organizations – LifeScience Cluster, Sano Center for Computational Medicine and Krakow Technology Park.