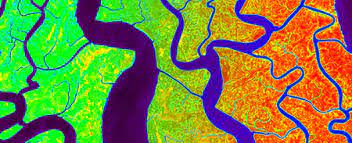 On 5-6 April 2022 KIELTYKA GLADKOWSKI participates in Spectral Sessions organized by L3Harris Geospatial. Spectral Sessions is a virtual thought leadership event focused around the trends, benefits and applications of spectral data and analysis. Some of the topics discussed will be:
The Future of Space-Based Data Analysis
Moving Beyond the Light Table: Improving Image Exploitation Tradecraft
Monitoring Methane Point Sources with Commercial and Civil Satellite Imagery Data
New Spectral Technology and Missions
Earth, Wind and Fire: Environmental and Climate-Related Applications for Spectral Data
Widening the Spectral Processing Aperture with ENVI and Open Source Tools
Data fusion is the idea of seamlessly combining different sources of data to provide additional information about an area of interest. This can include data from multiple resolutions of the same modality, or even data from disparate modalities.
https://spectralsessions2022.pathable.co/