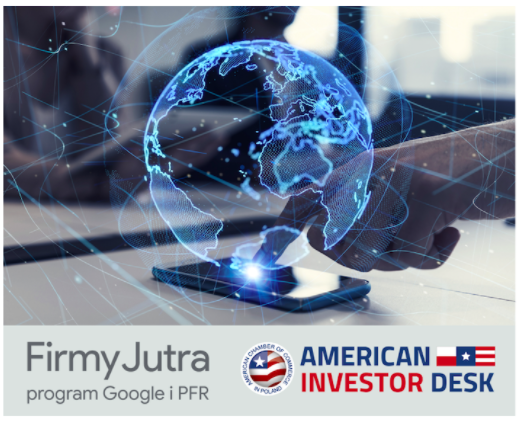 KG Legal founding partners, Małgorzata Kiełtyka and Jakub Gładkowski are participating in a workshop dedicated to the development of online sales and expansion of business activities into foreign markets, including the US market. The workshops which will take place on May 11, 2021 are conducted as part of the American Investor Desk programs, supported by Google and Polish Development Fund.
The American Investor Desk is an investor-dedicated know-how gateway providing comprehensive information on:
investing in Poland and leveraging over 25 years of local presence & experience by their 350 member firms;
investing in the USA and tapping into knowledge and resources about US market.
Those interactive workshops are intended for entrepreneurs and will be divided into sessions guided by experts.
Organizers' website: