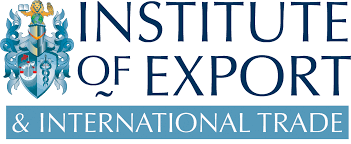 KIELTYKA GLADKOWSKI KG LEGAL participated in a webinar entitled "Rules of origin – how to make use of rules for imports from the EU", organised by Institute of Export & International Trade and Digital Trader Services. The webinar dealt with the topic of rules of origin resulting from the EU-UK Trade and Cooperation Agreement concluded at the end of 2020. On the basis of this agreement, traders have been obliged to comply with these rules, so that they can avoid unforeseen customs duties related to the import of goods from the EU.
The webinar discussed the nature, importance of rules of origin, and their two types, indicating which rules are essential to meet to qualify for preferential duty rates when imported into the UK. The above principles were explained in detail with proper examples. Another discussed topic referred to the evidence requirements for claiming preferential origin for imports from the EU to GB. As a starting point, the meaning of the commodity code, and its qualification under the TCA's origin rules, was discussed. The speakers also presented the necessary documents and institutions needed to establish preferential origin, pointing to the cooperation with the supplier, which proves to be extremely helpful in collecting the required evidence. The speakers also addressed the issue of re-export of goods in the light of applicable rules. There was also introduced and discussed the Digital Trader Services platform which is used to automate the submission of customs declarations for the import of goods from the EU into GB. The speakers analysed how the platform works, its advantages and its usefulness for traders operating in this field.
The subject matter of the webinar will bring the team of KIELTYKA GLADKOWSKI lawyers closer to complex regulations and solutions for corporate entities trading in the EU and UK.