­­­
FOUNDING PARTNERS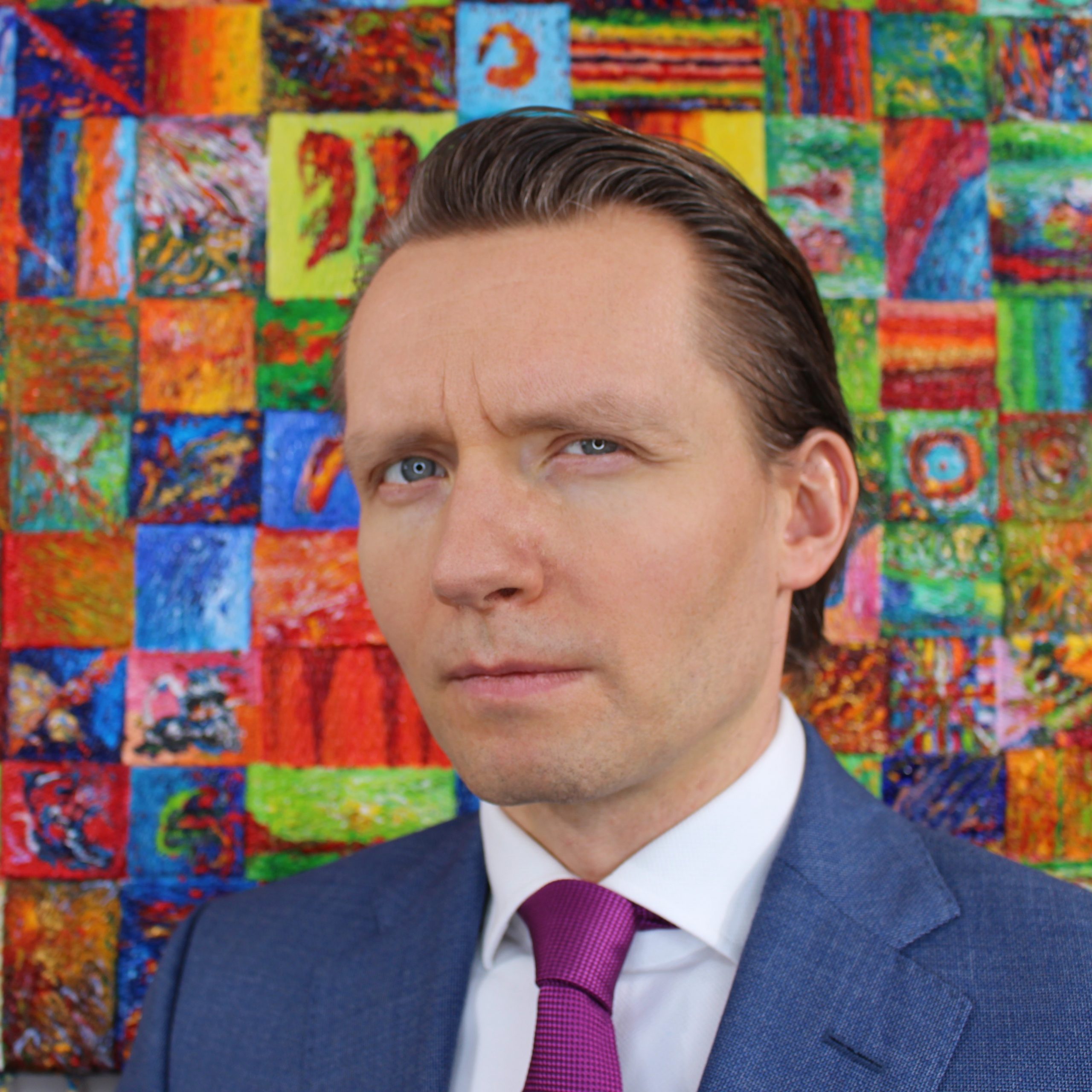 Jakub Gładkowski, LL.M. (Freie Universität Berlin)

Tel.: +48 12 263 46 74
Fax: +48 12 426 47 43
Mob.: +48 530920011
Mail: jg@kg-legal.pl
LinkedIn
Xing
Attorney, Managing Partner
Practising lawyer since 2006

Mediator at the Business Mediation Center of the National Chamber of Legal Counsels in Warsaw

Postgraduate studies in Berlin (LL.M. FU Berlin)

Legal training at the District Chamber of Legal Counsels in Cracow
CS50 for Lawyers Grade Certificate of Harvard Business School
State bar exam in Cracow (2013) – the right of audience (legal representation) before all courts in Poland

Private investigator licence (No. 0001582)

Many years of legal experience gained in a number of law firms and public institutions (Embassy in Berlin, Wendler – Tremml Rechtsanwälte in Berlin), and law firms in Poland.
K. Jakub Gładkowski has 15 years of experience in commercial and corporate legal matters. He specialises in cross-border transactions and litigation.
He advises clients from a wide variety of sectors, including the technology; fintech & blockchain; cybersecurity; media & telecom; healthcare and life sciences; financial institutions; fintech; real estate, construction & infrastructure; transport & logistics; manufacturing; retail & distribution, and energy sectors.
He negotiates and drafts contracts in international sale and construction, represents clients in investments processes, mergers and acquisitions, advises on commodities supply contracts, franchise agreements and joint-venture agreements.
He assisted a number of clients in technology transactions, crowdfunding and virtual currencies. In this respect he has gained experience in a number of legal issues covering compliance, IP, licensing proceedings. He was involved in robotic process automation contracts and technology licensing structures.
He advises on life science and technology transactions and litigation. He has extensive experience in regulatory and commercial issues involving marketing authorisation, clinical trials, personal data protection, product labelling, pharmacovigilance, cosmetovigilance, product liability and competition.
He has extensive experience in litigation, having represented a number of international clients in disputes of a commercial nature, corporate disputes, enforcement of judgments, court settlements.
He represents and advises international clients in cross-border relocation processes and provides comprehensive assistance in a number of global mobility aspects. He advises on various aspects of cross border employment law, handling individual, collective, and EU employment cases. He participated in multijurisdictional employment restructuring, including group layoffs, employee transfers and outsourcing.
He has significant expertise in advising on development projects, public procurement, and PPP transactions.
He has participated in a range of Polish and cross-border transactions, at all stages of projects, including transfers of stock and assets in corporate reorganizations, international financing transactions and financial products. He is often involved in due diligence of companies, negotiation and drafting of transaction documentation, as well as closing, and post-closing advice.
He on current basis advises high-net-worth individuals, including ultimate-net-worth clients in their investments in technology and med-tech start-ups, advises on separation of assets from risks; as well as property acquisitions and development.
He provides assistance mainly to foreign clients, particularly German-speaking clients and heads the law firm's German Desk as well as coordinates communication with German-speaking clients.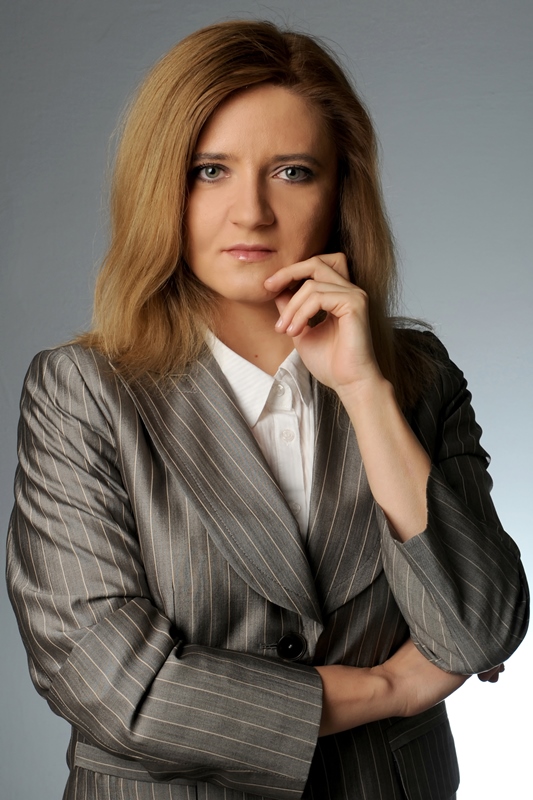 Małgorzata Kiełtyka, (Graduate of the Columbus School of Law, Washington)

Tel.: +48 12 263 46 74
Fax: +48 12 426 47 43
Mob.: +48 501648500
Mail: mk@kg-legal.pl
LinkedIn
Attorney, Managing Partner
Practising lawyer since 2008
Ranked by the Legal 500 EMEA 2020 among the leading individuals in healthcare & life sciences sector (Link to the official Legal 500 website: https://www.legal500.com/c/poland/healthcare-and-life-sciences)
CS50 for Lawyers Grade Certificate of Harvard Business School
Graduate of the School of American Law, Columbus School of Law in Washington – American Law Program (the Jagiellonian University in cooperation with Catholic University of America Columbus School of Law)

Mediator at the Business Mediation Center of the National Chamber of Legal Counsels in Warsaw

Legal studies at the Jagiellonian University in Cracow

English philology graduate at the Jagiellonian Univeristy in Cracow

Legal training at the District Chamber of Legal Counsels in Cracow

State bar exam in Cracow (2013) – the right of audience (legal representation) before all courts in Poland

State Exam for a Certified Translator of English Language at the Polish Ministry of Justice – licence for court and litigation translations

She participated and advised in a number of cross border projects for international clients.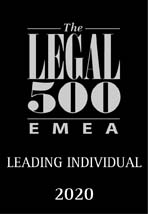 Małgorzata Kiełtyka has 14 years of experience in handling cross border commercial cases, including litigation and non-contentious matters.
She represents mostly international clients operating in various sectors, such as pharmaceuticals, new technologies, IT, media, healthcare and life sciences; transport & logistics, telecom, financial institutions, including fintech and start-ups.
She deals with commercial law, formation of companies, handles M&A transactions, corporate restructuring, corporate governance and provides ongoing advice to corporate clients.
She extensively advises on life science and technology transactions and litigation. In that respect she has extensive experience in regulatory and commercial issues involving pharmaceuticals, medical devices, cosmetics, foods, including novel foods and borderline products. She handles entry procedures, labelling, advertising matters (including competition aspects) and advises on sales models.
She has vast experience in technology transactions, including data mining, artificial intelligence, machine learning and big data analytics, fin tech, blockchains, e-commerce, video games, e-sports, e-health, AR/VR, mobile, covering a variety of legal aspects of IP, regulatory, competition, contracts and financing.
She handled a number of bio-IT projects in such aspects as data storage and transport, AI for drug discovery, bioinformatics, emerging AI technologies, clinical research and translational informatics.
She assisted clients in a number of complex regulatory issues regarding data protection and data privacy, including implementation of the GDPR for multi-jurisdictional projects.
She has experience in insolvency and restructuring legal assistance rendered for companies with international shareholding structure.
She advises in cross border venture capital transactions, involving financing and M&A transactions, including public/private and private/private mergers, as well as acquisitions, strategic partnering transactions (i.e., licensing matters, Original Equipment Manufacturers (OEM), reseller and value added reseller arrangements, technology development partnerships and other joint ventures). She has experience in representing clients in proceedings before the Polish Financial Supervision Authority.
She coordinates Private Client desk services for HNW individuals and their businesses and Next Gen Wealth, including legal advice in wealth management, succession planning, assistance to private investors investing across different asset classes; legal support in creating trust funds and tax optimization.
The team of KIELTYKA GLADKOWSKI LEGAL consists of attorneys, legal trainees, of-counsels, tax advisors and patent attorneys

.