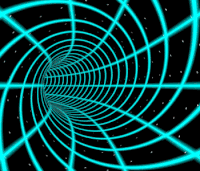 What is Open Source?
Open Source is nothing else than free, unpaid software made available by programmers who create it. The idea comes from the end of XX century. By assumption, the Open Source software was to be created by cooperating programmers as a counterbalance for Closed Source software by distributing the base in the form of basic code free of charge for development in the sphere of science, education, law, production and many others. Open Source software products are designed to provide relatively inexpensive, user-friendly software that can be easily adapted to ones needs. Among the advantages of Open Source products are low initial costs, legality of such software, freedom to use and modify it according to user's needs, development by a large community and faster detection and patching of vulnerabilities, free updates and faster software development. However, some of these advantages can turn into disadvantages. Development by a large community of programmers and a lack of vetting can result in people working on the program who want to introduce malware into the code. This means that Open Source software, on the one hand, is safe because of the large group of programmers working on it, but on the other hand, it can be dangerous for users for the same reason. Another disadvantage is the long-term costs of using Open Source software. These arise from situations where an immediate response to changes in the software is required and the need to call in a specialist in this area. In addition, the implementation of such software may entail the need to train employees in its use, which can also generate costs.
Vulnerability in Apache Log4
In mid-December 2021, a significant vulnerability was discovered in the security features of the Open Source Apache Log4 library, which was rated 10 on a 10-point criticality scale. Apache Log4 is a library for recording event logs by Java applications. It contains a mechanism allowing to search for requests using a special syntax without verification. The vulnerability is serious enough to allow cybercriminals to take control of a system very easily. It has already been exploited for attacks using malicious software to 'mine' cryptocurrencies. However, it is estimated that this vulnerability has been or will be exploited to attack the system by more malicious programs.
How to protect oneself from attacks targeting Open Source?