WARSAW HEALTH INNOVATION HUB – THE BEGINNING OF THE POLISH MEDIAL VALLEY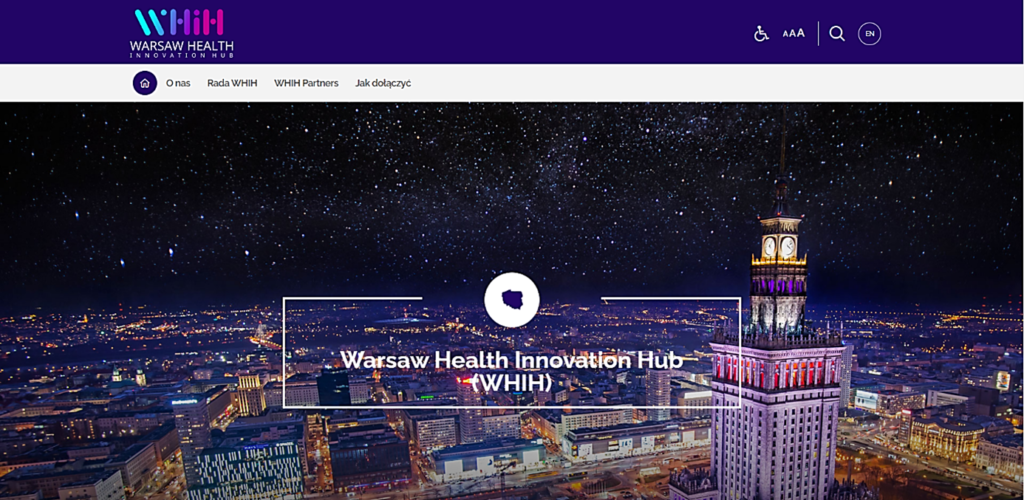 On June 10, 2021 there was launched the Warsaw Health Innovation Hub (WHIH). This, first in the Eastern (and Central) Europe, initiative between public and business sectors will bring together leading global medical, pharmaceutical and biotechnology companies. According to the funders' intention, it should be a beginning of the Polish Medical Valley which was created concurrently with the WHIH. The WHIH is intended to be just a first step of this huge, innovative enterprise.
WHAT IS THE WARSAW HEALTH INNOVATION HUB?
The Polish WHIH is the first business initiative in the Central Europe that brings together co-working between public sector with business entities in order to create innovative medical, technological and legal solutions for patients' health improvement and for enhancement the capability of Polish health- care system. This unique conception (co-working conception) will allow to provide the conditions for rapid transformation of ideas into products, processes and services, taking into account the development interests of the Polish biomedical sector and Poland's need to be independent in terms of drug and medical products safety. It is also an opportunity to invest in Polish technologies and the best research teams in the country, according to the Medical Research Agency.[1]
This is a joint initiative between the Medical Research Agency (Agencja Badań Medycznych)[2] EIT Health[3] and global medical industries players: AstraZeneca, Microsoft, Polpharma, Roche. The launching ceremony was held at the Chancellery of the Prime Minister of Poland with his patronage.