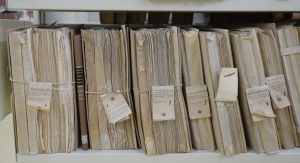 In Poland there are two records of entities carrying out economic activities:
– the National Court Register (Polish: KRS – Krajowy Rejestr Sądowy)
Polish National Court Register is a centralized database that consists of three separate registers: the register of entrepreneurs; the register of associations, social and professional organisations, foundations and public health care facilities; the registry of debtors. The task of the Polish National Court Register is to provide information on the legal status of a registered entity (e.g. company), the most important elements of its financial situation and its representation. Making the entry in the National Court Register is also possible by electronic access to the Registry Court. The company's application for the entry to the register is subject to a fee amounting to 500 PLN.