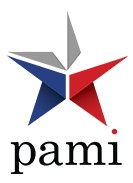 Polish American Innovation Bridge PAMI
Lessons to learn. Ideas to expand – Kraków 18 – 19.11.2016
Kraków Technology Park – Polish Silicon Valley
KG Legal | polish law firm participated in the 2016 edition of the Polish American Innovation Bridge (PAMI) which took place from 18t-19 November 2016 at the Kraków Technology Park. The 2-days event, organised by the U.S. Consulate General in Kraków in cooperation with AGH University of Science and Technology and Top 500 Innovators Association, focused on entrepreneurship, innovation and cooperation of science and business in Poland.
Aim of the event was to match young entrepreneurs and businesses with experienced experts from the US and Poland to build networks, exchange ideas and learn what it takes to compete and succeed in the industry of technology and innovation.
The first day of the event was marked by an introduction speech by the Deputy Chief of Mission John C. Law, motivating young entrepreneurs to take risk and accept the possibility of failure. There followed insightful presentations by Fortune 100 consultant Spencer Penhart and former NASA associate partner Laura Schoppe. The first day of the event ended with networking opportunities accompanied by presentations of aspiring Krakow based Start-Ups.
In the second day of the event participants had to split, to participate in various workshop related to the topics of leadership, management, strategy and public speaking, in which people had the chance to make useful contacts, broaden their knowledge and enjoy learning.
KG-Legal is very happy to have participated in this year's summit and would like to thank the organizers for two entertaining and fruitful days. We are very much looking forward to next year's edition of Polish American Innovation Bridge.
On behalf of KG Legal Law Firm the event was attended by Mr. Philip Velmer, Cross Border Strategy Manager at KG Legal, and KG Legal lawyers specialising in Life Sciences and IT: Ms. Małgorzata Kiełtyka and Mr. Jakub Gładkowski.
KG Legal provides specialised legal assistance to IT and Life Science sector and organises networking between Polish and international companies and research centres.
See our specialisations