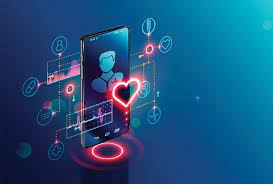 The COVID-19 pandemic significantly accelerated the adoption of decentralized clinical trials. As health system resources were expended on COVID-19-related care and travel became limited by physical distance, patient access to research facilities decreased by 80 percent.[1] In the face of such disruptions, sponsors quickly mobilized to maintain continuity of care and data integrity – for example, by adopting remote patient consent and monitoring. Although some elements of decentralization of clinical trials existed before the COVID-19 pandemic, they were not widely used in trials. And as the global pandemic continues, a consensus is emerging that many interventions will become permanent. Tools such as electronic consent, telehealth care, remote patient monitoring, and electronic clinical outcome assessments (eCOAs) make it possible to maintain contact with study participants without in-person visits.
Defining decentralized clinical trials and trying to understand them
Decentralized clinical trials (DCT) are defined as trials "conducted by telemedicine and mobile/local healthcare providers, using processes and technologies that differ from the traditional clinical trial model".[2] In other words, we define a decentralized clinical trial as a trial centered around patient needs that improves the patient experience. It involves bringing an increasing proportion of a trial's activities to the patients rather than using the traditional paradigm of bringing patients to a trial site.
Pandemic-related outages educated the need for technologies that would facilitate the use of remote clinical trials. However, investor interest in these solutions isn't waning despite the return to a direct form of research. Two U.S.-based companies have received investor funding to conduct decentralized clinical trials as a result. Slope, based in San Francisco, raised $20 million in a Series A led by the NEA, and Lightship, based in El Segundo, California, raised $40 million.[3]
Elements to accelerate decentralization of clinical trials
The importance of patient convenience plays a huge role here. Convenience is increasingly important in enrolling and retaining patients in clinical trials, especially for rare diseases. Patients and physicians expect sponsors to consider patient convenience in study designs. Another very important element is the partner ecosystem. The CROs that underpin clinical trial services are investing in an emerging set of decentralization elements. Technology innovators are also investing and integrating point solutions to provide sponsors with a more seamless and complete offering.
Regulatory Acceptance
Influenced by the COVID-19 pandemic, regulators issued guidelines permitting the use of alternative clinical trial methods (such as remote monitoring, home delivery of drugs to patients' homes, home nursing care, and alternative sites). It is likely that such activities will continue to evolve.[4]
Example of THREAD platform
The THREAD platform is a single, fully customizable platform for decentralized clinical trials, with services that provide global scalability and rapid flexibility. THREAD enables pharmaceutical customers to conduct decentralized clinical studies on a dedicated technology platform with support services or virtual visits. This platform is primarily focused on helping clients conduct decentralized clinical trials at every stage, from planning through design, construction and trial completion.[5] THREAD is supporting more than 180 programs, enrolling more than 200,000 participants and 3,000 sites on studies and long-term registries. A pioneer in the approach to decentralized clinical trials, the THREAD platform works with numerous research centers and their teams to streamline trials.
Characteristics of conducting a remote clinical trial
Onboarding modules, facilitate the creation of content that targets participants before engaging them in the qualification or registration process. Through this simple process, sponsors can easily set up a participant-facing website to meet their study recruitment and enrolment needs. Through this web-based solution, potential participants discover the study, learn the details, undergo pre-screening and send an enrolment request to the assigned study site.
eConsent, allows to obtain consent from the participant with the possibility of adding features such as disclaimers to verify the added data. The eConsent service is available via IOS and Android.
eConsent with a single signature the easy-to-use participant app includes an understanding test, informed consent (ICF) and the ability to consent to access health data.
eConsent with Dual Signature(s) the participant receives the document, reviews it in real time and provides their digital signature. Immediately after the participant signs, the document is available for the project manager to countersign and return a digital copy to the participant.
Authentication, this automated solution allows potential participants to discover any research, find out the details and make a preliminary analysis and then send a registration request to the assigned research site.
Electronic Clinical Outcomes Assessment (eCOA) is a method for electronic data collection in clinical trials. It can significantly improve the quality of research data while meeting regulatory requirements. COA measures include:
Electronic patient-reported outcomes (ePRO) for validated assessments performed directly by the participant.
Clinician-reported outcomes (ClinRo) for validated assessments to be completed by facility staff and/or eCOA assessors.
Electronic source forms (eSource) for completion by site staff, home health organisations and eCOA assessors.
Electronic Reporting Forms (eCRF) to be completed by centre staff and other stakeholders during site and/or virtual visits.
Clinician Reported Outcome (ClinRo) – validated assessments to be completed by centre staff and/or assessors in eCOA.
Site Data Capture- It enables simple data collection on site, remotely or during virtual telehealth visits.
Telehealth provides participants with considerable comfort. Conducting virtual visits enables faster data collection.
Custom Notifications, Built-in reminders for daily tasks like surveys and health assessments. These are customisable functions tailored to individual needs. This allows participants to schedule appointments, take part in virtual visits, complete surveys and assessments.
Sensors prebuilt integrations to connect hundreds of sensors, wearables, medical devices and health apps.
Cloud compliant creating and sharing clinical data seamlessly through the use of a cloud-based environment allows for control, security, availability, scalability and regulatory compliance.
APIs The provision of a library of APIs allows for significantly improved integration with many industry systems.
Patient engagement In addition to reminders and notifications, data dashboards track participant progress, provide ongoing training and give access to study-specific information.
Additional services
Additional services for decentralised clinical trials may include, for example:
– ePRO – which is an application that facilitates the direct capture of electronic patient data without concern for access, retrieval or security.
– Interactive Voice Response System (IVRS) which allows trial administrators and investigators to securely interact with the trial database for quick and easy trial implementation.
– Virtual Site Monitoring through Virtual Pre-Site.
– Virtual Trial Capable certification which confirms preparation for conducting decentralised clinical trials. Participants receive a Virtual Trial Capable certificate and badges certifying to sponsors or CROs that they are prepared to conduct hybrid decentralised clinical trials.[6]
---
[1] https://www.medidata.com/wp-content/uploads/2021/06/COVID19-Clinical-Trials2.0_Clinical-Trials_20200408.pdf
[2] https://www.advarra.com/blog/defining-decentralized-clinical-trials-and-understanding-their-nuances/#_ftn2
[3] https://pitchbook.com/news/articles/virtual-clinical-trials-continue-to-attract-investor-interest
[4] https://www.mckinsey.com/industries/life-sciences/our-insights/no-place-like-home-stepping-up-the-decentralization-of-clinical-trials
[5] https://www.threadresearch.com/about-thread