KIELTYKA GLADKOWSKI participates in COP27. Our lawyers take part in Sustainable Innovation Forum, Climate Challenge Lab, Hydrogen Transition Summit and Climate Action Innovation.
During COP27 the following initiatives will take place:
The Beyond Oil and Gas Alliance (BOGA) – international alliance aiming to take leadership for a managed and just phase-out of oil and gas production seeks to expand in width and depth at COP27. The Beyond Oil and Gas Alliance seeks to gain support from major fossil fuel producers. Its membership already includes France, Costa Rica, Sweden, Greenland, Ireland, Wales, Quebec and Denmark.
The Global Alliance for Offshore Wind (GOWA): IRENA, GWEC and Denmark recently launched the Global Offshore Wind Alliance pushing to drive installed global offshore wind capacity up by 670% – from 57 GW in 2021 to 380 GW in 2030. On 8 November 2022 nine new members including US, Japan, Germany, UK, Ireland, The Netherlands, Belgium, Norway and Colombia signed up for the alliance to enhance energy security and remove barriers to the deployment of wind at sea in new and existing markets.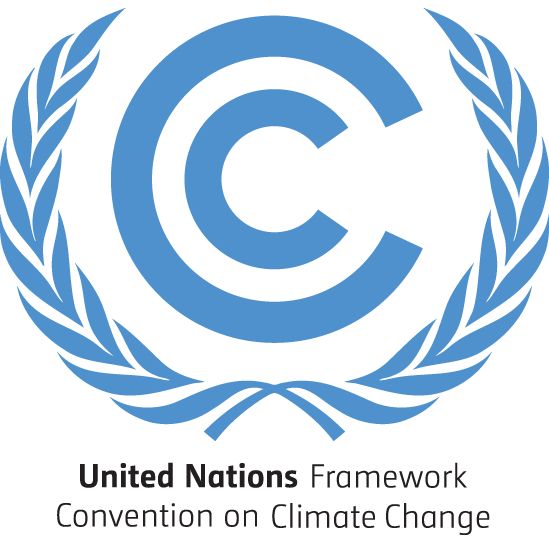 The Global Methane Pledge: With more than 120 countries representing around half of global anthropogenic methane emissions and over two-thirds of global GDP, the Global Methane Pledge seeks to cut methane emissions by 30% by 2030. Achieving this will prevent more than 8 gigatons of carbon dioxide equivalent emissions from reaching the atmosphere annually by end of this decade.
More specific plan of the event:
9 November 2022 is the Finance Day
Finance is the cornerstone for implementing climate actions and scaling up ambition and hence it has been at the heart of the UNFCCC process and the Paris Agreement negotiations. The Glasgow outcomes also reiterated the centrality of finance as a catalyst for progress on all aspects of the global climate agenda and many Parties demonstrated the political will to deliver on finance commitments.
The Finance day will address several aspects of the climate finance ecosystem, including but not limited to, innovative and blended finance and financial instruments, tools and policies that has the potential to enhance access, scale up finance and contribute to the transition envisaged and needed, including those related to debt for environment swaps. The Finance day will also feature the holding of one or more of the mandated events including Ministerial finance roundtable.
10 November 2022 is the Science Day
2022 witnesses several landmark science reports from IPCC, UNEP, and other institutions. Ocean science as well as outcomes from Oceans conferences including the 3rd UN Oceans conference are gaining relevance and linkages to the global climate agenda are evident. The science related to the UNCCD and UNCBD, together with Stockholm+50 are also clearly relevant and interlinked with the climate action agenda.
The Science day would comprise panel discussions and events to bring forward the outcomes of the reports and their recommendations and further enhance engagement of the climate community, practitioners and different stakeholders to discuss and engage on the linkages and findings related to climate change, it would provide an opportunity to engage with the science community and academia and bring their views into the conversation so as to ensure that all work and action is based on solid, credible science, and further discuss roles of academia in support for global action to tackle climate change.
11 November 2022 is the Decarbonization Day
Since the adoption of the Paris Agreement and all the way to Glasgow in 2021, several energy intensive sectors and companies have come forward with plans and policies and actions aiming to reduce their carbon footprints and to gradually move towards decarbonization.
Technologies are emerging as potential solutions to reduce carbon in the atmosphere. The day would provide an opportunity to discuss such approaches and policies, and to showcase technologies with an aim to encourage and facilitate the much-needed transition and paradigm shift towards a low carbon economy.
12 November 2022 – Adaptation & Agriculture Day
Adaptation and Resilience are of crucial importance to all parties and in particular developing countries. IPCC reports including the latest working group II report highlighted the devastating impacts endured by many countries across the world, and pointed to the fact that we are not on track to deal with current climate impacts nor are we prepared for the extreme weather events that are increasing in number and intensity.
14 November 2022 is the Gender Day and Water Day
The role of women in dealing with all aspects of the climate change challenge is central, crucial and indispensable. Women continue to bear a disproportionate burden from the adverse impacts of climate change, and despite some progress having been made over recent years, the gender perspective needs further work to be fully integrated into the processes of formulating and implementing policies and actions on the ground. The Gender Day aims to bring this issue to the forefront and to provide a platform to discuss existing challenges and to share success stories from around the world with a view to increasing awareness and sharing experiences and promoting gender sensitive and responsive policies, strategies and actions. The day will shed light on the woman's role in adapting to climate change.
Water Day – Water is the source of life and livelihoods. Climate impacts on water and the linkages to wider, cross cutting impacts on development and livelihoods are well documented and substantiated by credible scientific reports and analyses including most recently by the IPCC and numerous other institutions.
Discussions at the Water Day will cover all issues related to sustainable water resource management. the water day will comprise the different topics of water scarcity, drought, cross boundary cooperation and improvement of early warning systems.
15 November 2022 – Ace & Civil Society Day
Climate action requires engagement with, and contributions from all stakeholders. Needless to say, Civil Society is an indispensable partner in the global effort to combat climate change. With this in mind CoP27 will hold a dedicated day to engage Civil Society and to ensure their views and perspectives are integrated in a meaningful manner. Participants will have a platform for sharing best practices and identifying challenges, as well as networking and developing multi-stakeholder partnership opportunities, it will showcase the role and contribution of civil society in this area and across the board in different forms of climate action and policy response.
15 November 2022 is also the Energy Day
The Energy Day would deal with all aspects of energy and climate change, including renewable energy and energy transformation, with a specific focus on just transition in the energy sector, and Green hydrogen as a potential energy source for the future. It would also include energy efficiency and ways to manage the envisaged global just transition in energy.
Renewable energy, smart grids, energy efficiency and energy storage are all elements of a much needed comprehensive vision of how energy ecosystems could evolve to in the near future, they are also components of a transformative energy future, challenges and opportunities for just energy transition would be part of the discussions in this thematic day.
16 November 2022 is the Biodiversity Day
The day would deal with nature and ecosystem-based solutions. It would also allow the discussion about the impacts of climate change on biodiversity and the means to mobilize the global actions towards the challenges to halt biodiversity loss and to reduce the impacts of climate change and pollution. The discussions would also include the impacts of climate change on oceans, endangered species, coral reefs, sustainability of protected areas to deliver ecosystem services to human, impacts of plastic waste on the aquatic ecosystems and species, ecosystem-based solutions and their link to climate change mitigation and adaptation.
17 November 2022 – Solutions Day
Possible solutions for the broad array of climate change challenges range from the holistic, cross cutting solutions such as greening of national budgets, or sustainable cities, multilevel action and sustainable transport, to sectoral solutions like waste management, alternatives to plastic and green building. More specific solutions emanating from private sector and start-ups bringing creativity and innovation to the effort to deal with climate change.
Sustainable cities, green buildings and resilient infrastructures are all part of the paradigm shift envisaged in the critical decade and beyond, with an aim to achieve a transformative implementation building on agreed deliverables under different agreements and a further ambitious pledge to reduce climate impacts and consider the role of cities in combating climate change.
Sustainable transport, is another key sector that provides direct and cross cutting impact on climate change, pollution, quality of living and efficiency, in this regard it is important to highlight potentials for this sector, success stories and available opportunities.
Solutions Day will bring together government representatives and businesses and innovators to share their experiences and their ideas with the aim of spreading awareness, sharing experiences and best practices and perhaps building future alliances and collaborations.
Bearing in mind that start-ups can bring creativity and innovation to the effort of combating climate change, Solutions Day will bring together established Businesses and small and medium scale innovators along with Government and Financial institution representatives with the aim of sharing experiences, discussing challenges and potentially building collaborations and future alliances.