On May 18, 2021 KG Legal Kiełtyka Gładkowski is taking part in the live webinar "Negotiating Cloud Computing Contracts Hosted by Technology Sourcing Committee" conducted by ITechLaw Technology Sourcing Committee.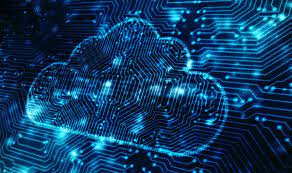 The main topic of the event will be a discussion about pragmatic ways to negotiate the cloud computing contracts including the often tricky aspect of audit rights. Hosted speakers will explain the concerns of cloud vendors and customers and provide practical guidance about what provisions may be negotiable, and how to manage and mitigate risks, especially around those provisions which cloud vendors rarely move on. The participants will be able to learn how far cloud vendors are willing to go to address regulatory requirements for customers of cloud services to ensure that customers and/or the relevant regulator have a right to conduct audits. Invited speakers are valued lawyers specialized in technology law.
Adrian Sim is a leading partner in Bristows LLP, the leading law company in Great Britain. He is a specialist in negotiating and advising on technological transactions of business importance. He also has market-leading experience advising clients on digital transformations, cloud and outsourcing offerings.
Charlie Hawes is a senior associate in Bristows LLP, the law company specialized in technology sector. Charlie advises on a wide range of commercial and regulatory matters, including outsourcing and IT services contracts, software development and licensing, GDPR, cloud computing, distributed ledger technology, e-commerce and telecommunications law.