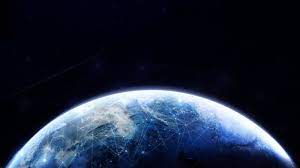 On May 20, 2021 KG Legal Kiełtyka Gładkowski is taking part in the live webinar "Disputes In Space: Mediate and Arbitrate" organized by ITechLaw organization.
The main topic of the event will be the discussion on resolving customer disputes and issues in a thriving aviation industry. The experts will discuss the issues of out-of-court settlement of disputes in order to work out the most advantageous solution for the client.
Aerospace is one of the most technically diverse and innovative industries today. Technology development, design, and application provide state-of-the-art aircraft, satellites, missiles, rockets, drones, and related hardware and software. The business of taking ideas and transforming them into products that operate in space presents unique technical challenges that often result in disputes with customers, suppliers, employees, and joint venture partners. Competitors take trade secrets and infringe patents, development projects overrun on schedule, and costs and defective systems bring product liability issues. The COVID-19 pandemic has brought unprecedented technology and business challenges. New Space with private investors has provided a kickstart to the industry in commercial activities. Litigation is a poor option for Aerospace companies across the globe as it is slow, expensive, complex, and uncertain in the result and enforcement of a judgment. The Aerospace industry needs the skills and tools to effectively manage and resolve disputes, without resorting to litigation. This is where mediation and arbitration can play a key role.
The moderator of the meeting will be Wolf von Kumberg who spent nearly 25 years in Zurich, Switzerland, and London, England, as European Legal Director and Assistant General Counsel to Northrop Grumman Corporation a global aerospace/ security company. In that position, he was responsible for all international legal affairs. He is now a member of specialist International ADR Chambers in London, Int Arb Arbitrators & Mediators – based at the International Arbitration Centre, with offices in London and Washington DC. Wolf von Kumberg is also the Managing Director of Global Resolution Services a provider of dispute resolution services and the Registrar General and CEO of the International Dispute Registry (IDR), which specialises in mediation capacity-building programs for States. Wolf von Kumberg is also active in international commercial and ISDS arbitration and mediation.
Les Schiefelbein who serves as an independent commercial Arbitrator and Mediator in domestic and international disputes. Les founded Schiefelbein Global Dispute Resolution to bring his more than 30 years of industry and government experience, as Vice President and Deputy General Counsel at Lockheed Martin and as an Air Force Judge Advocate Reserve (Colonel), in resolving international and domestic legal and business matters to the practice of dispute resolution. Les Schiefelbein is the CEO of Silicon Valley Arbitration and Mediation Center. He is a member of the American Arbitration Association (Large Complex Case) and International Centre for Dispute Resolution Panel of Arbitrators (Member Aerospace, Aviation, and National Security Panel); International Chamber of Commerce Court of Arbitration (ICC); International Institute for Conflict Prevention & Resolution (CPR), Panel of Distinguished Neutrals and Technology Specialty Panel;
Pamela L. Meredith, Adjunct Professor, Satellite Communications and Space Law, American University, Washington College of Law, United States. Ms. Meredith has been an Adjunct Professor of Satellite Communications and Space Law at American University's law school in Washington, DC, for more than 20 years. She is the chair of the Space Law Practice Group at KMA Zuckert LLC. Ms. Meredith has advised clients on satellite and aerospace business planning and implementation, transactions, risk management, and insurance, licensing and regulation, export controls, dispute resolution, and commercial arbitration. Ms. Meredith is also a member of the American Arbitration Association (AAA)/International Center for Dispute Resolution (ICDR) Panel on Aerospace, Aviation, and National Security. She counsels and represents satellite and aerospace clients in consultations with the U.S. Government, including the White House, Congress, Department of State, Department of Defense, and NASA.
Emilie Marley Siemssen, Lead Legal & Space Regulatory Counsel and Launch Director, GomSpace, Denmark
GomSpace is a globally leading manufacturer and supplier of CubeSat & small satellite solutions for customers in the academic, government, and commercial markets. Emilie deals with space-specific legal and regulatory issues related to the planning and execution of nano-satellite missions, including national authorization and registration procedures, satellite frequency filings with the ITU, and space insurance. Emilie is also responsible for all launch-related topics within the GomSpace Group including everything from procurement of single missions to strategic planning to meet future needs. Emilie has previously worked as chief legal advisor in the Danish Ministry of Defence and supported the acquisition of its new fleet of F-35 fighter aircraft. Prior to this position, Emilie worked as an attorney (admitted to the Danish bar) at Bech-Bruun Law Firm in Copenhagen, Denmark, where she specialized in M&A and corporate law. Emilie holds a Master of Laws in Advanced Studies in Air & Space Law from Leiden University and a Master of Laws degree from the University of Copenhagen. She is an active 1st Lieutenant in the Danish Air Force Reserve, a Russian Linguistic Officer, and a member of the International Institute of Space Law (IISL).