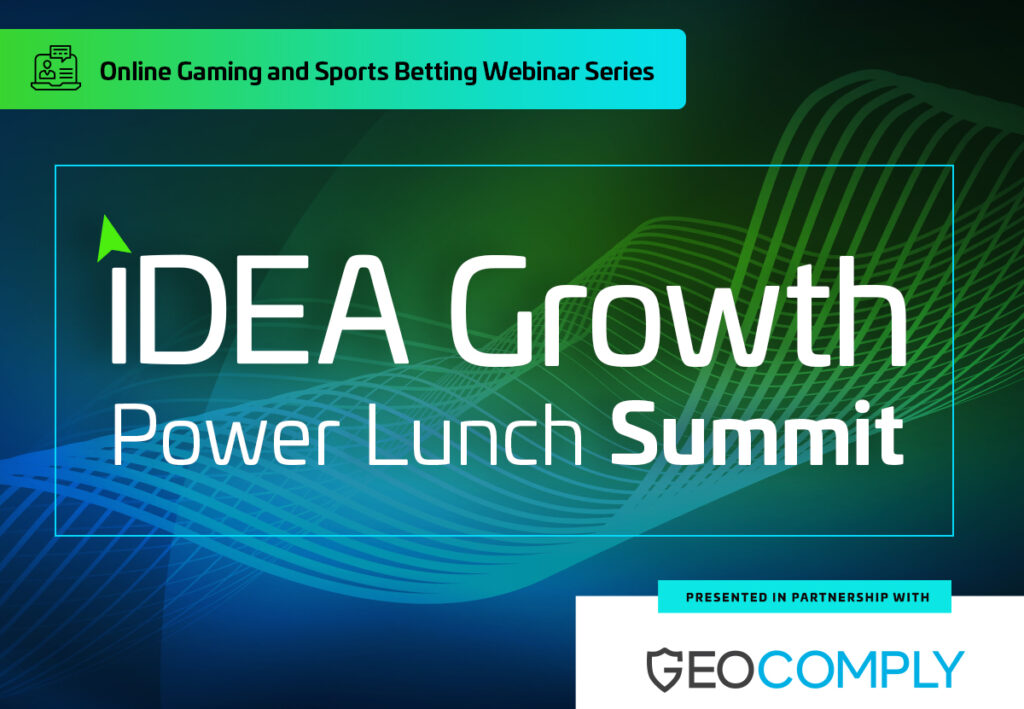 On September 13 and 14, 2021, KIELTYKA GLADKOWSKI took part in two webinars, organised by Idea Growth (https://ideagrowth.org/), concerning the broadly understood i-gaming and sports betting, which are one of the core specializations of technology sector of KIELTYKA GLADKOWSKI. Each of the webinars had the form of a short 1-hour condensed session conducted by the experts of the above-mentioned fields.
On Monday, September 13, 2021, the first webinar addressed "the imperative of advertising to acquire customers while respecting various state laws and prioritizing responsible gaming practices."
The webinar was led by the best experts in the field:
Michael Daly, CEO of Catena Media;
Leading advertising lawyer Michelle Cohen;
Daniel Hartman, Director within CO Gaming Division;
Seth Palansky Vice President of Conscious Gaming, Corporate Social Responsibility and Communications;
David Rebuck, Director of NJ Division of Gaming Enforcement;
On Tuesday, September 14, 2021, there took place the second webinar in a series on online gaming and betting. It was devoted to: "Diversity and iGaming: Strategies for Moving the Needle".
As states want to expand iGaming and sports betting opportunities across the country, many include diversity, fairness, and inclusion (DEI) as part of their legal and regulatory framework. During this webinar, a panel of experts explored what states are looking for and how the iGaming industry can move towards greater DEI in their teams and supplier relationships. During this session, the participants had the opportunity to hear a number of subject matter experts share their perspectives and share best practices that iGaming companies can use to accelerate the path to greater DEI.
The role of experts was played by:
Amy Knapp – Executive Director of the company "IDEA"
Agatha Agbanobi – Founder of the company "Optimal Leadership", DEI Consultant & Trainer
Vanessa Spatafora – Director of Inclusion, Equity and Belonging at "Draft Kings"
Lindsay Slader – Managing Director at "GEOCOMPLY"
A few words about i-gaming and i-betting
I-gaming – is a game or betting on the outcome of a game or event over the Internet. The activities of iGaming include, but are not limited to, sports betting – such as NFL betting – online casino betting, online poker or video games etc. Sports betting and casino games account for the largest share of this industry.
IGaming points are scattered all over the world, but the most popular of them are in Malta and Gibraltar. Observing the size of the global gaming industry, it can be noticed that online games are entering the business market around the world. The industry is on par with the music and film industry in terms of size and revenue generation.
Sports Betting – Sports betting can be described as one of the most recognizable and widespread forms of gambling. Sports betting is nothing more than placing a bet on the outcome of a specific sporting event. The origins of this type of gambling date back hundreds of years ago, although it is difficult to determine exactly where and when it started. On the other hand, it is fair to say that betting on the results of sporting events has been taking place since the inception of sporting events as such.
KIELTYKA GLADKOWSKI actively advises clients in their investments in Poland in igaming and sports betting, covering all cross border legal aspects of the regulatory, transactional and investment areas.
https://mailchi.mp/77dcc70e86e3/register-now-idea-geocomply-webinar-series-sept-13-14?e=