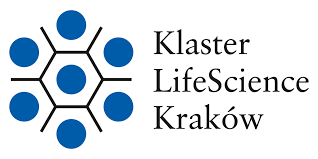 On 17 November, 2021 KIELTYKA GLADKOWSKI, as a member of the Life Science Cluster in Poland, will take part in a meeting with the representatives of the CE4BIG project partners, the main goal of which is to develop a joint strategy to support SMEs in the medical technology sector. In addition to entrepreneurs, the meeting will be attended by representatives of local authorities supporting the activities of clusters in their regions.
There will be discussed the goals and activities of the CE4BIG project – Cluster Excellence for Business Innovation and Growth in the Health Sector.
The context for the conversation will be the cluster's efforts to create a thematic group (SIG) Health Technologies. Establishing such a group will allow to direct the substantive and material support for this topic in the Region. It will also facilitate the adaptation to European programs, and in particular will allow for linking with the needs and innovation strategy of the Region. As a result, international cooperation will have a positive impact on the involvement of entities from Małopolska in European projects.
The second aspect of the conversation is the Health Technologies session planned for Life Science Open Space 2021, which is prepared in partnership with CE4BIG.
The meeting will be joined by the leading medical clusters (Health Clusters) from Europe.