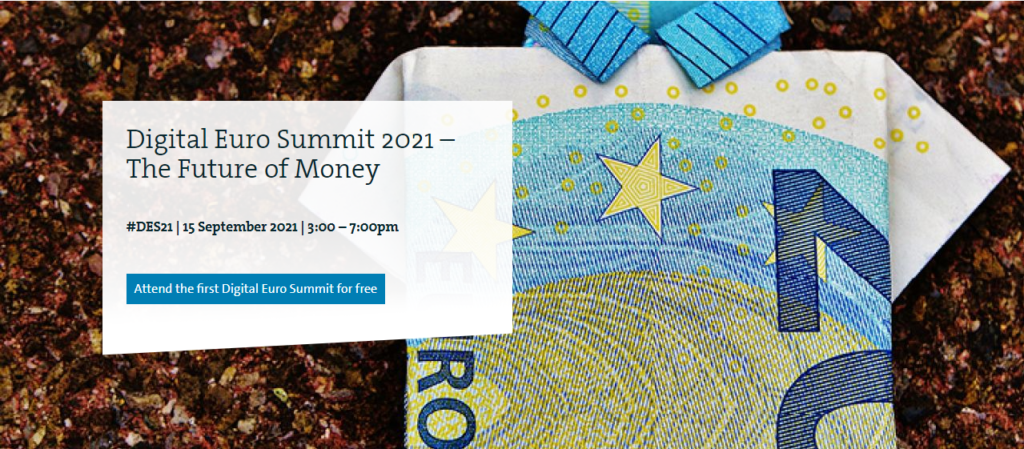 On 15 September 2021 partners of KIEŁTYKA GŁADKOWSKI KG LEGAL LAW FIRM will take part in the summit devoted to the future of EU's currency, organized and hosted by Bitkom, which is a German digital association, founded 1999 in Berlin, representing more than 2,000 companies of the digital economy. Their membership spans more than 1,000 SMEs, over 500 startups and virtually all global players.
https://www.bitkom.org/EN/About-us/About-us.html
The Euro Summit organizers will discuss the questions of the future of the present monetary system and economy; the key drivers of the digital euro; the co-existence or competition between a central bank digital currency and private payments or crypto-assets.
KIELTYKA GLADKOWSKI will take part in panel discussions in the following areas:
Digital euro: A Threat or Opportunity for Banks?
What do we need the digital euro for?
Design choices and their trade-offs
From cryptocurrencies, stablecoins and Diem to CBDCs
CBDCs and stablecoins – the race for mainstream adoption
How crypto is revolutionizing our financial system
How decentralized and disintermediated will the future of finance look like?
The speakers will include:
Dr Jörg Kukies, State Secretary, German Federal Ministry of Finance
Joseph Lubin, Founder & CEO, ConsenSys, Co-Founder, Ethereum
Sheila Warren, Deputy Head of C4IR, Head of Data, Blockchain, and Digital Assets, Member of the Executive Committee, World Economic Forum
Ralf Wintergerst, Chairman of the Management Board & Group CEO, Giesecke+Devrient
Christian Catalini, Co-Creator, Diem. Chief Economist, Diem Association
Jürgen Schaaf, Advisor to the Senior Management DG Market Infarstructure & Payments, European Central Bank
Jens Hachmeister, Managing Director, Issuer Services and New Digital Markets, Deutsche Börse AG
Katharina Gehra, Co-Founder, Immutable Insight
Stani Kulechov, Founder & CEO, AAVE
Agata Ferreira, Assistant Professor, Warsaw University of Technology
Prof Dr Thomas Kropf, President Corporate Sector Research and Advance Engineering, Robert Bosch GmbH
Raphael Auer, Principal Economist, Innovation and the Digital Economy, Bank for International Settlements (BIS)
Dante Disparte, Chief Strategy Officer & Head of Global Policy, Circle
Rune Christensen, Co-Founder, MakeDAO
Dr Stefan Hoops, Head of Corporate Bank, Deutsche Bank
Cuy Sheffield, VP and Head of Crypto, VISA
Björn Wagner, Chief Commercial Officer, Parity
https://www.bitkom.org/Themen/Digital-Euro-Summit-2021-the-future-of-money