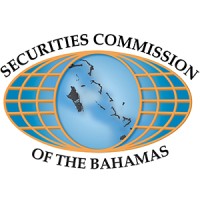 On 28 September 2022 KG LEGAL KIELTYKA GLADKOWSKI's financial team will take part in the webinar on Digital Assets Business, presented by Bahamas Securities Commission. Bahamas Securities Commission will present framework for Digital Assets Business, as well as an interactive session with Christina R. Rolle, Executive Director, Securities Commission of The Bahamas.
With its groundbreaking Digital Assets and Registered Exchanges Bill (DARE Bill) in 2020 and the Government's 2020 white paper "The Future of Digital Assets in The Bahamas", The Bahamas has managed to lay a wide regulatory foundation for digital assets. This includes the facilitation of digital token exchange registration and the provision of services related to them, the regulation of digital assets-based payment service businesses, and for the registration of financial services related to the creation, issuance or sale of digital tokens and other digital assets.
Based on a five year plan, the Bahamas Government's white paper is not only opening the door to accept the new payment systems that are coming, but demonstrates the Government's long-term commitment which provides the certainty that clients and businesses need to strategically plan and execute their digital assets business.
The webinar will thus allow to get an in-depth look at the business and regulatory environment for digital assets in The Bahamas and understand how the jurisdiction is taking steps to maintain and enhance this environment. There will be presented the overview of The Digital Assets Policy White Paper, overview of the DARE Act, the requirements of the registration process and requirements for participants, reporting and disclosure requirements, investigation and cooperation offences and penalties, AML/CFT and DARE, investor protection elements, analysis of the elements that differentiate the Bahamas' digital assets regulatory framework from that of other countries.