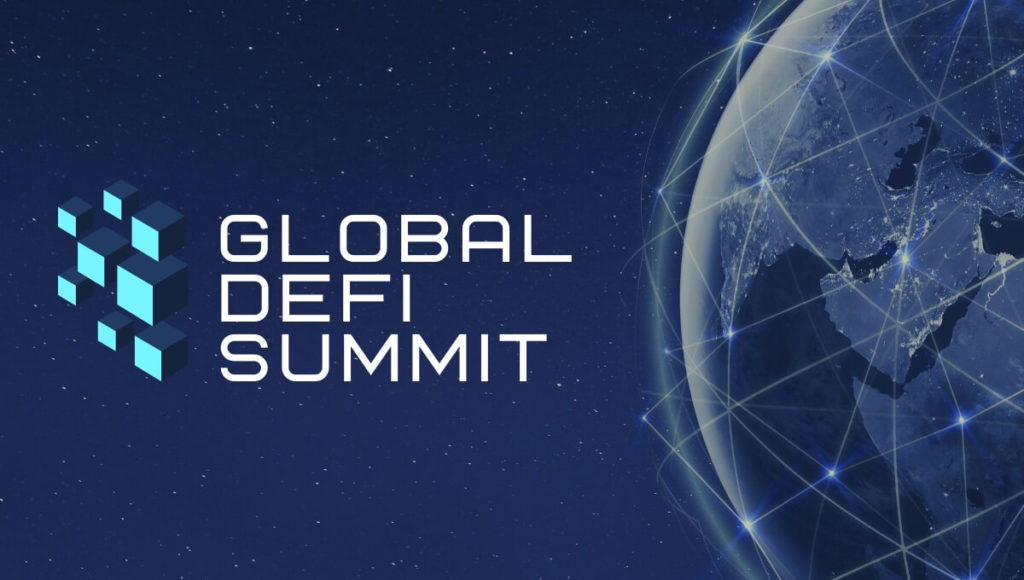 On June 24 – June 26, 2021 KIELTYKA GLADKOWSKI KG LEGAL is taking part in the Global DeFi Summit devoted to decentralized finance and the future of financial markets.
Produced by Blockchain Venture Studio Draper Goren Holm, the Global DeFi Summit is 2021's leading annual gathering of DeFiers in the blockchain and cryptocurrency community.
The event is gathering an unparalleled group of DeFi innovators and change-makers to share their stories about how they are defining the next era of global finance.
Some of the topics discussed will be: the current state of DeFi; the rise of Dubai as the global hub of DeFi; the evolving landscape of venture capital in decentralized finance; how DeFi micro-loans will empower 3rd world countries; the current state of DeFi on Tezos Blockchain.
KIELTYKA GLADKOWSKI KG LEGAL has extensive experience in advising within the sector of decentralised finance, smart contracts, blockchains, DApps, flash loans, and all aspects of transactions.
2021 Global DeFi Summit speakers include:
Alon Goren, Founding Partner of Draper Goren Holm
Josef Holm, Founding Partner of Draper Goren Holm
Joe Vezzani, CEO of LunarCRUSH
Jon Farjo, Chief Product Officer of LunarCRUSH
Karen Hsu, CEO, Appdome
Frederic Rough, CEO, Coinsquad
Maggie Love, Founder, SheFi
Ralf Gerteis, Co-Founder & CEO, Scaleswap
Austin Roberts, Co-Founder & CEO, Rivet
David Bleznak, Founder and CEO, Totle
Ogle BSC Gemz, Founder, BSC Gemz
Ben Lakoff, Co-Founder, Charged Particles
Kevin Mehrabi, Founder, Tezos DeFi
Jesse Johnson, Co-Founder, Aavegotchi
Santiago Roel, General Partner, ParaFi Capital
Aly Madhavji, Managing Partner, Blockchain Founders Fund
Camila Russo, Founder, The Defiant
Min Teo, Managing Investments Partner, ConsenSys Mesh
Loong Wang, CTO and Co-founder, Ren
Aya Kantorovich, Strategy and Operations, FalconX
Ash Bennington, Senior Editor & Crypto Editor, Real Vision
Kevin Owocki, CEO / Chief Roboticist, Gitcoin
Bette Chen, Co-Founder, Acala Network
Sergey Nazarov, Co-Founder, Chainlink
Ting Peng, Blockchain Journalist & Corporate Communication Specialist, Cointelegraph China
Robert Lauko, Founder & CEO, Liquity
Anna Stone, Commercial Lead & Strategic Advisor, Good Dollar
Michael Anderson, Co-Founder and Partner, Framework Ventures
Emin Gün Sirer, Founder and CEO, Ava Labs
J.D. Salbego, Founder & CEO, AnRKey X
Alon Muroch, CEO, BloxStaking
Hilmar Orth, Founder, Gelato Network
Joris Delanoue, COO & Co-Founder, Fairmint
Stani Kulechov, Founder and CEO, Aave
Ralf Gerteis, Co-Founder & CEO, Scaleswap
Bernd Oostrum, Co-Founder, Plenty DeFi
Alex Davis, Chief Innovation Officer, Tezos Israel
Jack O'Holleran, CEO and co-Founder, SKALE Labs
Barney Mannerings, Founder, Vega Protocol
Haseeb Qureshi, Managing Partner, Dragonfly Capital
James Wallis, Ripple
Henrik Andersson, dHEDGE
Zach Burks, Mintable
Jessica Walker, Master of Ceremonies
Benton Yaun, Cointelegraph
Kristina Lucrezia Cornèr, Cointelegraph
Scoopy Trooples, Alchemix
Aleks Larsen, Blockchain Capital
Ranica Arrowsmith, Accounting Today
Masha Prusakova, Crypto PR Lab
Aaron Segal, Bitcoin Magazine
Edan Yago, Sovryn
Tom Shaughnessy, Delphi Digital
Alex Wearn, IDEX
Kendall Cole, NEAR Protocol
Leila Stein, BeInCrypto
Dante Disparte, Circle
Greg Lang, Rivet
Vance Spencer, Framework Ventures
David Hoffman, Bankless
James Presswitch, Celo
Mary Ma, Rangers Protocol
Tim Draper, Draper Goren Holm
Keefer Taylor, Tessellated Geometry
Gee Chuang, Principal Product Manager, Circle
Alexander Fazel, Chief Partnership Officer & Host • SwissBorg & Cryptonites.TV
Greg Osuri, Founder, CEO • Akash Network