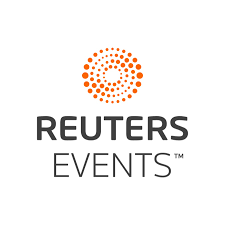 On 11-12 October 2022 KIELTYKA GLADKOWSKI KG LEGAL takes part in Reuters Momentum. The event gathers C-suite technologists from the word's most innovative businesses, discussing the tough questions in the commercial roadmap for a new wave of tech innovations.
Some of the topics discussed will be:
– investing in open source,
– the Smart Biosphere, Regenerative Resources,
– building a creative, safe, and scalable metaverse,
– tackling cybersecurity and minimizing vulnerability with MARS, Uber, Rite Aid, Thomson Reuters and Gizmodo,
– how Tinder continues to raise the bar for the dating app category with Tinder,
– how UNICEF leverages Tech, NFTs & Crypto for Good with UNICEF,
– the Power of Digitalization and Web 3.0 Technologies to Revolutionise Healthcare with Cardinal Health, Moody Mink Society, WEF, Centene Corp,
– establishing a New Hub for America's Leading Tech Companies with the Mayor of Fort Worth,
– Navigating a New Reality: Where are the Real Business Opportunities in the Metaverse? With NTT, Metaverse Standards Forum and Immerse,
– Supercharged Societies Post-Pandemic with Leidos, Cigna, Digitalundivided,
– Accelerating Net-Zero: Leveraging Technology to Decarbonize Further and Faster with Delta Airlines, University of Texas and Altect.
Some speakers will include:
Neville Ray, T-Mobile, President of Technology
Anita Allemand, Pharm D, Walgreens Boots Alliance, Chief Transformation & Integration Officer
Parth Raval, PepsiCo Foods, Chief Growth Officer
Latha Maripuri, Uber, Chief Information Security Officer
Dariush Ajami, Beyond Meat, Chief Innovation Office
Pamela Fletcher, Delta Air Lines, Chief Sustainability Officer
David Almeida, Anheuser-Busch InBev, Chief Strategy & Technology Officer
Katya Andresen, Cigna, Chief Digital & Analytics Officer
Morgan McGuire, Roblox, Chief Scientist
Andy Rhodes, UNICEF USA, Chief Information Officer
Sandeep Davé, CBRE, Chief Digital & Technology Officer
Heather Mickman, GAP, Chief Information Officer