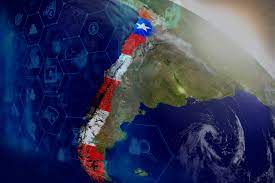 KIELTYKA GLADKOWSKI attended The Legal 500 and Apparcel Uriarte & Vassallo's webinar 'Chile: the to-go destination for international fintech startups'.
In this international webinar there were analysed the possibilities that Chile offers as a Latin American hub for international startups and fintechs.
The event explored the reasons that have led the country to become internationally renowned in the development of financial startups, as well as the promising future that lies ahead with the Fintech Bill that is being discussed in Congress.
The webinar featured the presentation of legal experts from AUV and dLocal, Uruguay's first unicorn. They presented key aspects such as startups' softlanding, financial inclusion, open banking and regulation. On this last point, the legal director of the CMF shed light on the advantages that Chile offers for fintech companies, and what these companies should expect in order to successfully operate in Chile.
Speakers included:
Matías Apparcel, Partner at Apparcel Uriarte & Vassallo (AUV)
María Consuelo Mackenna, Partner, Corporate Leader at Apparcel Uriarte & Vassallo (AUV)
José Antonio Gaspar Candia, Chief Legal Officer at the Financial Market Commission of Chile (CMF)
Matías Fontecilla, Country Manager Chile, Central America & the Caribbean at dLocal
The event will help KIELTYKA GLADKOWSKI to provide more information about Chile's fintech potential to our international clients operating in fintech sector.