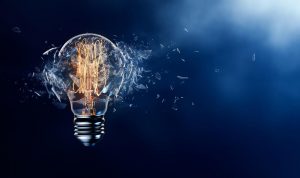 On 30th November we had an special opportunity to take part in online Seminar organized by APIS Europe. Two speakers – prof. Dr. Nikolay Natov from Sofia University and Hristo Konstantinov, deputy managing Director of APIS Europe JSC discussed important matters regarding revised regime of jurisdiction and the recognition and enforcement of judgments in civil and commercial matters in the light of new EU Regulation No 1215/2012 and presented two modern solutions : EuroCases and Link Detector.
First part regarded to new EU Regulation No 1215/2012, which unifies rules of jurisdiction of the courts in member states. Professor speculated, that the main purpose  of those changes is to maintain and develop area of freedom. The main points are: new article 25 considering the possibility for member state to choose the court regardless of domicile, article 18 and 21, which changes the provisions connected with claims brought by consumers and employees and last but not least article 7 (special jurisdiction).
During the second part of the seminar we had a chance to familiarize with the profile of APIS Company, who is leader on the Bulgarian market of legal information services. The speaker also explained the international data base – EuroCases, in which we can find more than 370000 documents related to national case law, EU legislation or EU case law and Link Detector, software which is able to check legal quoting and find applicable links connecting with EU legislation and case law.
It has been a pleasure to have a chance to attend this event. We are looking forward to heard about future meetings.