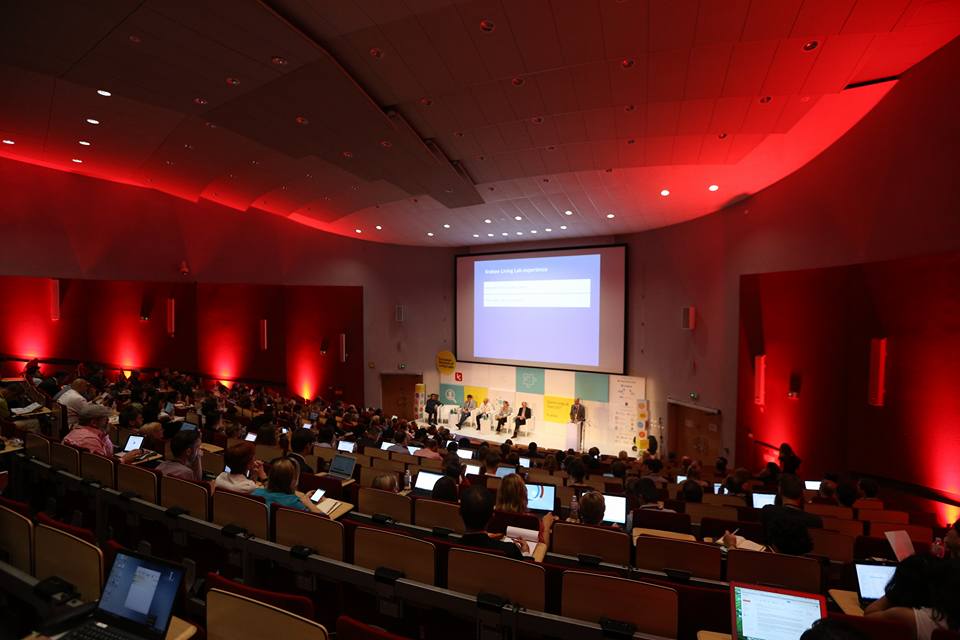 KG Legal participated in OpenLivingLab Days event hosted in Krakow, Poland from 29 August to 1 September 2017. The four-day event was hosted by ENoLL member Krakow Technology Park – one of the key actors in co-creating and implementing the Regional Innovation Strategy and promoting smart specialization and user-driven innovation approaches in the region. The event included interactive sessions, workshops, discussion panels with excursions and off-site visits with the aim of giving the participants a wider insight about models, theories and technologies related to Living Labs.
The strategic partners of the OpenLivingLab Days 2017 conference are the Cracow City Hall and the Marshal's Office of the Małopolska Region.
The event was under honorary patronage of the Ministry of Science and Higher Education, the Ministry of Digitization, the Mayor of Cracow prof. dr hab. Jacek Majchrowski, Marshal of Małopolskie Voivodship Jacek Krupa, Voivode of Małopolska Piotr Ciąwek, National Research and Development Center, Rector of Jagiellonian University prof. dr hab. Wojciech Nowak, Rector of the AGH University of Science and Technology prof. dr hab. eng. Tadeusz Słomka, Rector of the Cracow University of Economics prof. dr hab. Andrzej Chochol and Rector of Cracow University of Technology prof. dr hab. eng. Jan Kaziora.
During the first two days there were numerous expert panels, abstract readings and moderated discussions about the spread of the Living Labs idea. Speakers include representatives of the European Commission: Mr. Bror Salmelin and Mr. Jesus Maria Alquezar Sabadie, Mr. Noboru Konno- President of Japan Future Alliances Innovation Network, Dr. Belinda Chen from Taiwan Living Labs, Ms. Joelle Mastelic- Manager of Energy Living Lab and Mr. Juan Bertolin of Espaitec Science Park and LL.
The next two days were devoted to the practical aspects of LL's business. KG Legal participated in the following workshops:
– On the edge of data & IoT policy co-creation in the context of Living Labs led by representatives of Brainport Eindhoven and city's CIO office: Wim De Kinderen, Olha Bondarenko and Niels Wiersma;
– Evaluation of Data collection and data analysis in a transnational healthcare projects prepared by: Sonja Pedell, Leen Broeckx, Ana Lavaquial Thais Vieira, Zhengjie Liu, Lillianna Vélez Rueda, Hiroko Akiyama and Carmen Aguero, who jointly conducted market research before the worldwide launch of the new drug;
– Bringing and keeping all the stakeholders together: creating a catalog of models of governance for innovation conducted by Fernando Vilariño, who is an Associate Director of the Computer Vision Centre and Associate Professor of the Univ. Autònoma de Barcelona, Spain;
– Introducing design methodologies for ideation: multi-disciplinary analysis as a tool for designing circular economy innovations elaborated by: Kathleen Vinck, Dimitri Schuurman and Aron-Levi Herregodts, who represented together @ imec.livinglabs and specialize user-centered design and product design, open innovation, as well as providing structures to the innovation process of both SMEs and large organizations.
KG Legal also had the opportunity to participate in a local visit at the LifeScience Cluster headquarters where the organization and its structure were told by Mr Kazimierz Murzyn himself- resident of the Klaster LifeScience Krakow Fundation and Managing Director of the LifeScience Krakow cluster initiative; V-ce Chairman of Global Innovation Network (GIN) Inc. Non-for profit organisation in North Carolina, USA;  Member of Biotechnology Committee of Polish Academy of Science; Chair of the Regional Working Group  "Life Sciences" in Małopolska.