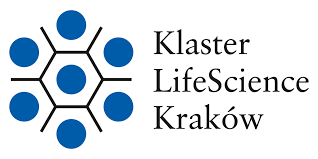 Partners of KIELTYKA GLADKOWSKI, Małgorzata Kiełtyka and Jakub Gładkowski, took part in the elections to Life Science Cluster Program Council, as its members.
Krakow Life Science Cluster was established in 2006 as a cooperation network of institutions and companies from the southern Poland macroregion, which combined common goals and a vision for the development of an innovation ecosystem in the field of biotechnology and life science. The main goals of the Life Science Cluster are as follows:
Creating a cooperation network in the field of Life Science, enabling effective connection and use of the potential of people, enterprises, universities, scientific and research units, business environment institutions as well as local and regional authorities existing in this area.
Supporting entrepreneurship and innovation in the field of life science and creating conditions for the effective commercialization of research and development results
Combining and developing resources and competences in the area of life science in order to effectively use both the existing opportunities and opportunities related to the development of an innovative knowledge-based economy.
Activity within the LifeScience Krakow Cluster includes two interdependent value chains, derived from the field of biotechnology and life sciences:
Products and Technologies for Health and Quality of Life, including drug research, medical diagnostics, e-health and telemedicine, therapeutic technologies and medical devices, medicinal products and medical (cosmetic) devices.
Products and Technologies for sustainable development and bioeconomy, including modern – sustainable agriculture, healthy food and nutrition, environment and bioeconomy.
The coordinator of the project is Life Science Cluster Foundation, established in 2013 as an independent entity dedicated to the development of the Cluster. The Foundation's activities focus on goals defined from the perspective of (a) Bio-Region and (b) Cluster Partners. The Foundation is a tool enabling the Cluster Partners to increase the effectiveness of operations, and local authorities to effectively implement the sectoral policy of knowledge-based economy development.
The Program Council is an advisory body aimed at setting out and giving opinions on the specific directions of activity of Life Science Cluster Foundation.
The main tasks of the program council are:
Initiating the directions of the Foundation's activities;
Consideration and approval of the Cluster development and operation plans as well as substantive projects;
Opinion on the current implementation of projects and tasks;
Establishing task groups for the Cluster.
Active participation in the Life Science Cluster provides opportunities for KIELTYKA GLADKOWSKI to master its specialisation within life sciences, biotech, digital health and pharma law and thus provide specialised assistance to clients, particularly in cross border cases.