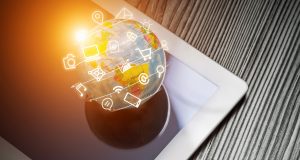 Pay-per-view in Polish and European law
Polish law do not fully take into consideration the pay-per-view services yet. There is no such term as "pay-per-view" in the Polish law. We should consider "pay-per-view" services as a programme within the meaning of the Broadcasting Law: shall mean a set of moving images with or without sound (audiovisual programme) or a set of sounds (radio programme) constituting, in terms of its content, form, purpose or authorship, an separate item within a programme service developed by the media service provider or a catalogue of programmes made available to the public as part of on-demand audiovisual media service, hereinafter the "catalogue". This is the result of the implementation of the Directive 2010/13/UE, where the "programme" is defined as: a set of moving images with or without sound constituting an individual item within a schedule or a catalogue established by a media service provider and the form and content of which are comparable to the form and content of television broadcasting. Examples of programmes include feature-length films, sports events, situation comedies, documentaries, children's programmes and original drama;
The important element on the basis of which we can classify pay-per-view as a programme is the fact, that PPV services are broadcasted on the time chosen by the service provider, not user. Another important thing is that the meaning of television broadcasting has flexible nature and is technologically neutral, which means that different kinds of services that are being offered in parallel, but are clearly separate services, the Directive 2010/13/UE should apply to each of the services concerned.
This Directive also called "Audiovisual Media Services (AMS) Directive aims to produce a framework for cross-border audiovisual media services in order to strengthen the internal programme production and distribution market and to guarantee conditions of fair competition.
Sources:
http://eur-lex.europa.eu/legal-content/EN/TXT/HTML/?uri=URISERV:am0005&from=PL
http://www.krrit.gov.pl/krrit/aktualnosci/wiadomosci-krrit/news,1071,stanowisko-krrit-ws-klasyfikacji-uslug-pay-per-view.html
http://eur-lex.europa.eu/legal-content/EN/TXT/?uri=celex:32010L0013
http://www.krrit.gov.pl/Data/Files/_public/Portals/0/angielska/ustawa-o-radiofonii-i-telewizji-2016-eng.pdf
The information was prepared by Kamil Trzaskoś of KG Legal Polish Law Firm. KG Legal provides specialised legal assistance to IT, Life Science as well as investment processes in Poland and organises networking between Polish and international companies and research centres.