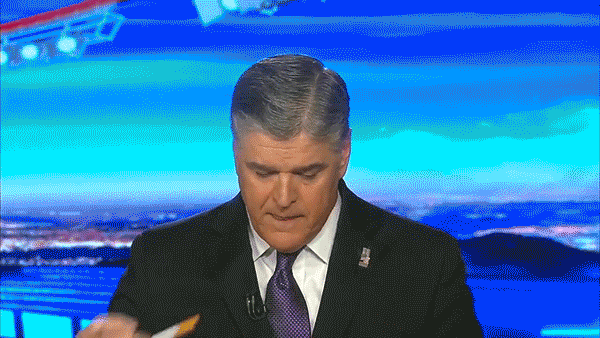 What is e-cigarette? Legal definition by describing the functionality of the device
In accordance with the Polish Act of 22 July 2016 amending the Polish Act on Health Protection from the Effects of Tobacco and Tobacco Products, electronical cigarette is a device that can be used to ingest nicotine-containing vapor via a mouthpiece, or all components of that device, including cartridges, tanks and devices without a cartridge or tank. Electronic cigarettes may be disposable or refillable with a refillable cartridge or tank or rechargeable with a disposable cartridge.onet
The amended definition of "tobacco product" in Art. 2(48) of the Act, however, does not allow for an electronic cigarette to be considered a tobacco product. In the current wording of the Act, a tobacco product is a product intended for consumption by consumers and composed, even in part, of tobacco, including genetically modified tobacco. Importantly, the definition of 'tobacco' in Art. 2(36) of the Act unambiguously defines it as leaves or other natural parts of plants, excluding from the scope of this concept extracts used in e-cigarettes.
E-cigarettes cannot be classified as tobacco products within the meaning of Art. 2 (48) and should therefore be referred to as other regulated products. This position is reflected in the provisions of the act in question, which in many provisions clearly distinguish tobacco products from electronic cigarettes, while introducing similar restrictions on marketing or use of both types of products.
Bringing in regulations on e-cigarettes
The rules governing the manufacture and marketing of electronic cigarettes have been brought under EU law. This happened through the enactment of Directive 2014/40/EU of the European Parliament and of the Council of 3 April 2014 on the approximation of the laws, regulations and administrative provisions of the Member States concerning the manufacture, presentation and sale of tobacco and related products and repealing Directive 2001/37/EC. Consequently, due to the need to implement the Directive into national law, the Polish Act of 9 November 1995 on Health Protection against the Effects of Tobacco Use was amended. The Act of 22 July 2016 amending the Polish Act on Health Protection from the Effects of Tobacco and Tobacco Products contains provisions explicitly referring to electronic cigarettes.
The amended legal status of e-cigarettes in Poland
Smoking of electronic cigarettes was added to the prohibition in Art. 5 of the amended Act relating to the enumeration of places where smoking is prohibited. The ban extends not only to enclosed spaces, but also to open spaces such as public transport stops. Simultaneously, a requirement has been introduced to mark these places with a sign containing additional information on the ban on smoking electronic cigarettes. Municipal councils have the possibility to extend the list of places covered by this ban, including those related to the use of electronic cigarettes (Art. 5(4)). According to Article 5a of the Act, the use of electronic cigarettes is allowed in specially designated smoking rooms, but in only one case the legislator allows for the creation of smoking rooms reserved exclusively for e-smokers and users of innovative tobacco products, which is the case in dining and entertainment facilities (Article 5a(4)).
Under Article 6 of the Act, it is prohibited to making available electronic cigarettes or spare containers to persons under 18 years of age.
It is prohibited to market electronic cigarettes or spare containers on the premises of entities performing healing activity within the meaning of the provisions on medical activity, schools and educational institutions and sports and recreational facilities; in vending machines; and in the self-service system, with the exception of duty-free shops (Art. 6(2-5)). The sale of electronic cigarettes and replacement containers and parts thereof by distance selling, including cross-border distance selling, is also prohibited (Art. 7f).
Electronic cigarettes and spare containers are prohibited from advertising and promotion (Art. 8(1) of the Act). Manufacturers importers of electronic cigarettes and spare containers are also prohibited from sponsoring sporting, cultural, educational, health and socio-political activities (Art. 8(2)). Violation of these prohibitions is punishable by a fine of up to PLN 200,000 or imprisonment, or both penalties jointly (Art. 12(1) and (2)).
Electronic cigarettes and spare containers may be made available for the first time for resale or made available for the first time for placing on the market following a registration by the manufacturer or importer and the appointment of a legal or natural person as contact person within the European Union (Article 11b(1)). Manufacturers and importers of electronic cigarettes or spare containers are required to report annually, including comprehensive data on sales volumes by brand and type of product, information on the preferences of various consumer groups, including young people, non-smokers and the main groups of current users information on sales patterns of products, summaries of all market studies carried out in this area (Article 11d). Manufacturers, importers or distributors of electronic cigarettes or spare containers are also required to establish and maintain a system to collect information on all suspected adverse human health effects of these products (Article 11e).
International background – FDA gives first ever authorization to e-cigarette products
As for the US market of e-cigarettes, the U.S. Food and Drug Administration (FDA) announced on October 12, 2021, that it has authorized the marketing of three new tobacco products, representing the first set of electronic nicotine delivery system (ENDS) products ever approved by the FDA under the Premarket Tobacco Procedure (PMTA). R.J. Reynolds (RJR) Tobacco Company was granted the right to sell three of its Vuse products (including tobacco-flavored e-liquid capsules) because intensive research and evaluations suggest that they can help smokers reduce their habit or quit smoking altogether. The FDA has stressed that this action allows these tobacco products to be sold in the US, but does not mean they are safe.
Sources:
https://prawo.ug.edu.pl/sites/default/files/_nodes/strona-pia/33461/files/38balwicka.pdf | prawo.ug.edu.pl
https://www.fda.gov/news-events/press-announcements/fda-permits-marketing-e-cigarette-products-marking-first-authorization-its-kind-agency | fda.gov.pl
https://www.everydayhealth.com/stop-smoking/fda-gives-first-ever-authorization-of-e-cigarette-products/ | everydayhealth.com