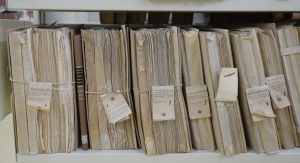 In Poland there are two records of entities carrying out economic activities:
– the National Court Register (Polish: KRS – Krajowy Rejestr Sądowy)
Polish National Court Register is a centralized database that consists of three separate registers: the register of entrepreneurs; the register of associations, social and professional organisations, foundations and public health care facilities; the registry of debtors. The task of the Polish National Court Register is to provide information on the legal status of a registered entity (e.g. company), the most important elements of its financial situation and its representation. Making the entry in the National Court Register is also possible by electronic access to the Registry Court. The company's application for the entry to the register is subject to a fee amounting to 500 PLN.
National Court Register is public. For each entity, entered in the registry, the court keeps separate registration files, which include documents confirming the information entered in the registry, as well as the signatures of the persons empowered to represent the company. Anyone interested may view the files without any restrictions at the headquarters of the competent court, unless the law provides otherwise. In addition, it is also possible to conduct and online search for the entities registered in the National Court Register.
For more information visit: https://bip.ms.gov.pl/pl/rejestry-i-ewidencje/krajowy-rejestr-sadowy/elektroniczny-dostep-do-krajowego-rejestru-sadowego/; https://ms.gov.pl/en/national-registers/national-court-register/
– the Central Records and Information about Business (CEIDG)
CEIDG is a registry of entrepreneurs who are natural persons (individuals). The records enable free access to information about the Polish entrepreneurs, namely individuals carrying out business activity but not in the form of partnerships or companies. All activities associated with the entry to the CEIDG are free. CEIDG enables filling the registry application through the Internet.
For more information visit: https://prod.ceidg.gov.pl/ceidg.cms.engine/