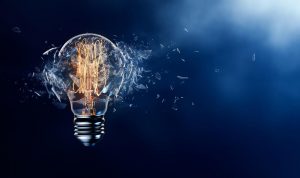 We had a great pleasure to take part in Webminar considering "Court decisions on international child abductions across Europe", which took place on November 8th 2016 as a continuation of the meeting "International child abduction cases in the light of the European Court of Human Rights' case-law" organized by LEPCA (Lawyers in Europe on Parental Child Abduction).
Second part of the event considered relevant regulations defined in Hague Convention of 25th October 1980 on the Civil Aspects of International Child Abduction. Speaker referred in particular to article 3 and article 13 of this Convention pointing them as the most significant. He mentioned very clearly the difference between right of custody, which should include rights relating to the care of the person of the child and to determine the child's place of residence and  right of access, which shall include the right to take a child for a limited period of time to a place other that the child's habitual residence. We had a chance to discuss notion of habitual residence and abduction of the new-born child. In relation to following aspects, two experts presented lots of cases on international child abductions in various European countries.
First case has been pending before the court in Switzerland. The girl was born out of Greek Parents, who lived and worked in Greece while pregnancy period. Nevertheless the baby was born in New York, United States, what was mutual idea of parents. Short after the birth mother moved to Switzerland in order to raise the girl there. Father used to visit his family art first in New York and then in Switzerland but finally he decided to bring the girl back to Greece. The court of first and second instance dismissed the application and ruled, that the habitual residence of the girl had never been in Greece and what is more, she had never even been there psychically, therefore father has no legal reasons to demand child's return there. The court constituted the sentence according to which habitual residence is centre of life, it is not temporary and not occasionally and moreover the child has to be present in the country. 
Situation presented as a second case took place in Lithuania. The mother gave a birth to the girl there but then she decided to move to Northern Ireland and left the baby with grandmother with all right connected to custody or responsibility for a girl, because she had no father. She maintained mobile contact and visited her once per few months. Years later she decided to take a girl with her to Northern Ireland – she fulfilled all necessary requirements and documents on Lithuania Authority and took her. The grandmother filled for return, but the Court dismissed her applications, because she had no right to custody. Then the European Court of Human Rights ruled, that the grandmother was left with all the rights at the beginning while mother was absent and those right should had been recognized by the authority that time. According to the Court it has to be respected – girl returned to Lithuania.
It was extremely interesting Conference for us. Presented cases were precedential and given information very useful. We are looking forward to next marvellous events like this.
The information was prepared by Anna Bednarska of KG Legal Polish Law Firm. KG Legal provides specialised legal assistance to IT, Life Science as well as investment processes in Poland and organises networking between Polish and international companies and research centres.