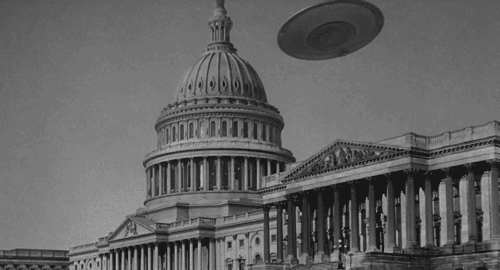 Why Washington D.C.?
Washington D.C. may be more well known for politics than entrepreneurship, but the numbers suggest the U.S. capital is actually an underestimated startup hub. The area is home to more than 1,000 tech startups, and it ranks first in the nation for growth in entrepreneurship, according to the Kauffman Foundation. In the aftermath of the 2008 global financial crisis, Washington's VC ecosystem more than doubled in size over the span of five years – at least from a deal flow perspective.
Washington D.C. start-up's ecosystem.
The Washington D.C. area – which includes cities in Maryland (Baltimore, Chevy Chase), and Virginia (Reston, Arlington) – has grown its own unique VC ecosystem. This ecosystem is one of the most diverse in the U.S. in terms of industry. As reported in 2021 (as of September 10, 2021) software has established itself as the top sector of the district's VC deals. Other main sectors include for example: biotech & pharma, HC services & systems, consumer goods & recreation and commercial services.
Software – the fastest growing sector.
Washington is a useful epicenter for a variety of software applications. Some startups have a distinct Washington personality and have found their footing in recent years. FiscalNote, a SaaS platform for policy management and regulatory monitoring, was valued at $1.4 billion in April, and took first place in The Tech Tribune's ranking for 2022 Best Tech Startup in Washington D.C. Its software is used by state, federal and international agencies for a wide range of uses. Other interesting startups in this sector are, for example: Morning Consult – an enterprise technology platform that gives real-time insights into economic and political intelligence, which was valued at $1 billion post-money in June; Rebellion Defense – artificial intelligence & machine learning (AI & ML) technology for defense and national security agencies (which was valued at $1 billion in September 2021); Percipient.ai – an intelligence analysis platform used by the US intelligence community (was given a post-money valuation of $310 million in September 2021).
What's outside the software industry?
As mentioned earlier, the ecosystem in Washington D.C. is characterized by diversity. While software has a strong presence, a wide range of sector representation exists, including restaurant chains (Cava, which raised $190 million in April 2021), virtual classroom technology (Class Technologies, which raised $105 million in July), and blood testing (Delfi Diagnostics, which raised $100 million in January). While software and aerospace both have a strong presence in the area, the district's ecosystem lacks a dominant industry to set the tone for its startup scene.
Exits & fundraising at the start-up scene in Washington D.C.
Washington-area exits are many years in the making. Quick flips are rare in this ecosystem compared with others.
The Washington area is home to prominent venture firms such as: Revolution, Paladin Capital, QED Investors, TDF Ventures and The Rise Fund.
The number of homegrown companies in the D.C. remains humble, more investors are establishing satellite offices in the Washington ecosystem. For example Boulder Ventures, the Colorado-based VC firm, also has an office in Chevy Chase, and its only location besides its headquarters.
Bibliography:
Markets to watch: Washington, D.C. | BridgeBank
https://startupgenome.com/ecosystems/washington-dc | startupgenome.com
https://thetechtribune.com/10-best-tech-startups-in-washington-d-c/ | thetechtribune.com