On May 5, 2021 at 4 pm Hong Kong time there took place a discussion panel devoted to the future of law and business in Hong Kong (link to the Videoconference Panel). The virtual meeting was chaired by legal experts, including: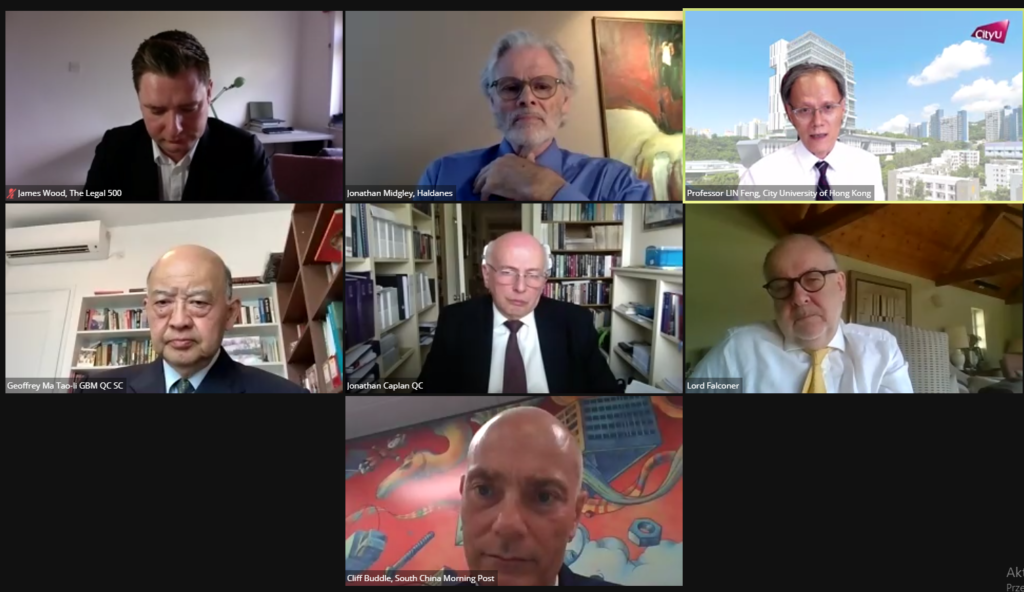 MR GEOFFREY MA TAO-LI GBM QC SC – Former Chief Justice of Hong Kong.
LORD FALCONER – Baron Falconer of Thoroton, Former Lord Chancellor and Secretary of State for Constitutional Affairs from 2003-2007.
MR JONATHAN CAPLAN QC – Appointed as Queen's Counsel since 1991.
PROFESSOR LIN FENG – Professor of Law and Associate Dean of the School of Law of City University of Hong Kong.
MR JONATHAN MIDGLEY – Senior Partner of Haldanes Solicitors and Solicitor Advocate since 2013.
MODERATOR: MR CLIFF BUDDLE – Special Projects Editor, South China Morning Post.