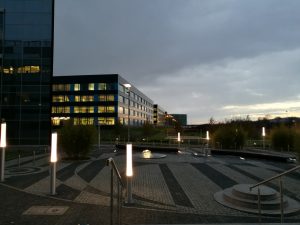 Operation of the Garage LifeScience
In the second part of the programme, dr. Piotr Warchoł (also co-founder of Complexity Garage) introduced operation of the Garage. There are three categories of membership:
– regular
– academic
– commercial
The regular membership will gather mostly people unrelated with univerisites, but related with the DIY culture, that would create Open Space projects. To use the Garage they will have to pay a small fee.
The academic membership is free and is designed for scientific circles, researchers, which, from various reasons will not be able to carry out research at the University and also for students participating in competitions.